Every year, the LRP Challenge's season is ended by a large finale national race, where drivers from any region competes for the main national LRP Challenge title. It's a bit like a second national title on a parallel championship.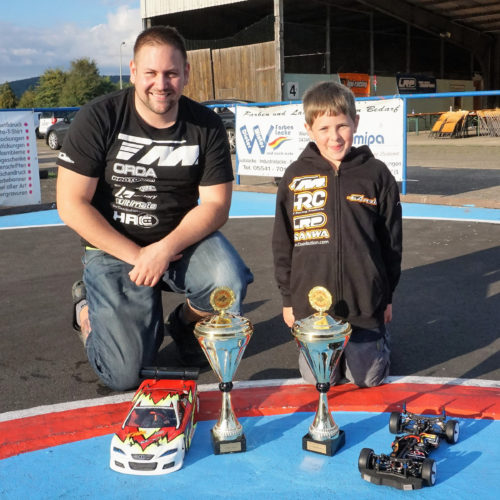 This year, two Team Magic E4RS III Plus drivers wins the title, Patrick Gassauer in Stock and Julian Garbi in Rookie categories.
Great job ! Congratulation !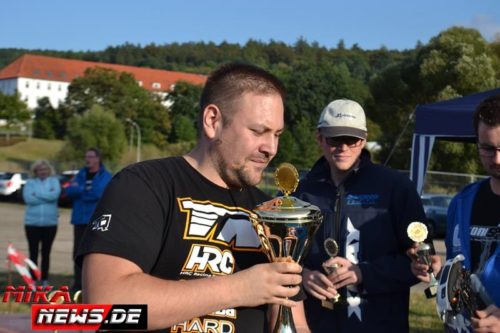 You can find a nice report on Mikanews.de: http://mikanews.de/2016/09/18/lrp-hpi-challenge-deutschlandfinale-20152016-der-finaltag/
Overall Ranking – Stock Category:
1. Patrick Gassauer – Team Magic E4RS III Plus / HRC Racing
2. Kevin Sparbier
3. Lars Hoppe
4. Matthias Keding
5. Mathias Reber
6. Alexander Becker
7. Thomas Stenger
8. Erik Pauling
9. Robert Patrzek
10. Kevin Homburg
11. Moritz Flügge
12. Michael Koch
13. Tony Streit
14. Caspar Nückel
15. Özer Yürüm
16. Dennis Uloth
17. Max Schmitz
18. Michael Grote
19. Stefan Schulz
20. Henrik Heitsch
21. Daniel Dünner
22. Michael Kammer – Team Magic E4RS III Plus / HRC Racing
23. Patrick Buddrus
24. Mario Wittemeier
25. Steffen Stein
26. Manuel Winter
27. Enrico Jung
28. Alex Piperato
29. Steven Meyer
30. Martin Hefkaluk
31. Benjamin Eggerstedt
32. Christian Lütjen
33. Thomas Oehler
34. Nick Briesemeister
35. Alexander Schaffer
36. Christoph Thiele
37. Uwe Reimers
38. Johann Thiersch
39. Keven Winter
40. Andreas Licht
41. Michael Spiering
42. Florian Kruse
43. Florian Wilhelm
44. Sascha Pommeranz
45. Patricia Licht
46. Jens Haller
47. Max Kaiser
48. Mike Schwarz
49. Steve Hildenbrandt
50. Uwe Kortehaneberg
51. André Severt
52. Niko Gorski
53. Sebastian Müller
54. Wolfgang Schnalzger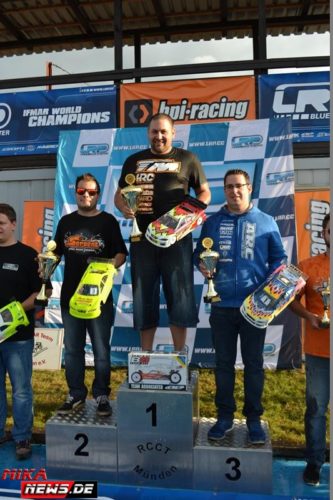 Overall Ranking – Rookie Category:
1. Julian Garbi
2. Sascha Knodel
3. Daniel Hoelke
4. Julius Stein
5. Erik Kilian
6. Karsten Schneider
7. Thomas Niever
8. Klaus Dieter Stark
9. Julia Dietrich
10. Michael Groß
11. Jamie Peters
12. Torsten Karle