Team Magic dutch drivers Rob Janssen and Richard Arts participated to the sixth and last run of Dutch Nationals, at the Raco2000 track at Utrecht.
Rob Janssen and Richard had a difficult race with some tires and treatment issue, but Rob finished third and confirmed his national title, while Richard finished fifth.
Original Report from Rob Janssen:
Last weekend our last round of Nationals was held at Raco2000; a low grip, bumpy & fast track.
On Saturday both Richard and I went there to learn the track and work on set-up. I had not the fastest car on track but felt pretty comfortable with the car, a little easy to drive but i felt that was necessary on the bumps to keep it on track. Most guys did some practise on new tires and was only few tenths behind on old tires.
On Sunday the first run on new tires felt pretty good, but just not fast enough for TQ. Ended up 2nd, nearly a second behind TQ of Sybrand. After that, on older tires, the car became more understeered every run and front tires were decreasing a lot.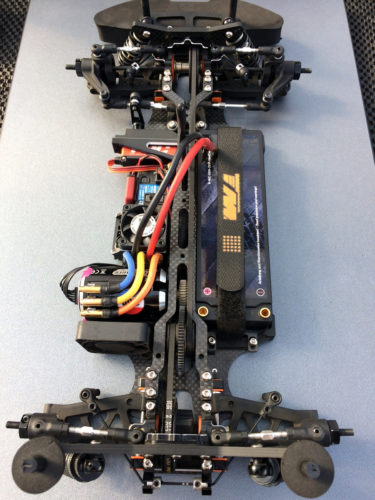 Sybrand in front of me, and Rick behind me, had better tire treatment and were faster in the finals.
Only in third final I was able to hold back Rick a little for about 4 minutes. But driving a defending line he could cross back at the left/right turn end of the straight.
So this time I was only able to finish 3rd on this round of Nationals. But at the end it was enough to secure the National Title for 2016 !! Really happy with that.
I am really happy with the performance of the car, it works really well for me ! So thanks for that and all the support from you, TM and HRC !
Original Report from Richard Arts:
The last round of the Dutch Nationals was held at the RACO2000 track in Utrecht. Typically a bumpy track with a fast and flowing layout. 
The training on Saturday the car felt OK with it's balance, but needed some work to handle the bumps better. After testing different setups, and spring and shock-oil combo's with Rob, I decided for a compromise to have a stable car for the race on Sunday.
Missing a little bit of pace compared to the other drivers, I knew this was going to be a tough one.
The 1st qualification on Sunday started bad, as I was able to flip the car in the first lap after driving a curb to aggressively. I aborted the run to save the 1 set of race tires. Q2 result was not too bad, although there was not much grip from the tires, and the car was understeering too much. For 3rd qualification I made some changes to the setup to find a bit more steering, but I was not able to better my previous time.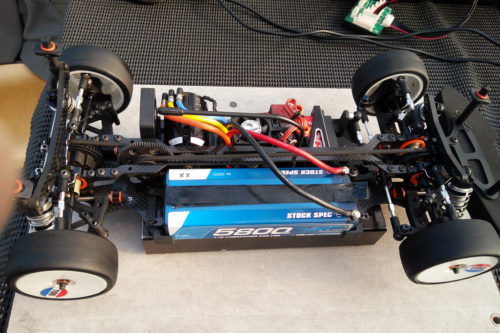 Starting from 4th on the grid, the first and second corner would be all important to stay out of trouble. In the first final, I managed to do so, but I soon had to go into defence-mode as I was lacking corner speed and 5th spot was charging hard. In the end I could just keep my position.
For the 2nd final I changed on tire-prep, hoping this would solve the problem I was having. Unfortunately a hit in the second corner left me with a body-tuck, and I had to rejoin in dead-last position. I was making up some positions over the next minutes, but a mistake in the last minute had me drop back again.
The last final I could only half avoid a crash in front of me, and was sent into the grass. After a few minutes I was able to go up a couple of spots, but more was not possible. 
As for a season end, I sure had anticipated a different result. Nonetheless, looking back at the full season I am very pleased. I really enjoyed driving the car, and on many occasions I was able to setup the car to drive great, with results to show for it. 
My thanks goes out to HRC / Team Magic for the opportunity and their support. Now let's go and have fun with some indoor racing
Overall Result:
1. Sybrand de Boer
2. Rick van den Akker
3. Rob Janssen – Team Magic E4RS III Plus / HRC Racing
4. Fokke Groen
5. Richard Arts – Team Magic E4RS III Plus / HRC Racing
6. Ronald Martiginoni
7. Martijn Spaans
8. Fons Stabel