HRC is very pleased to announce the release of its all new Dual Star Charger V1.0 for January 2017 !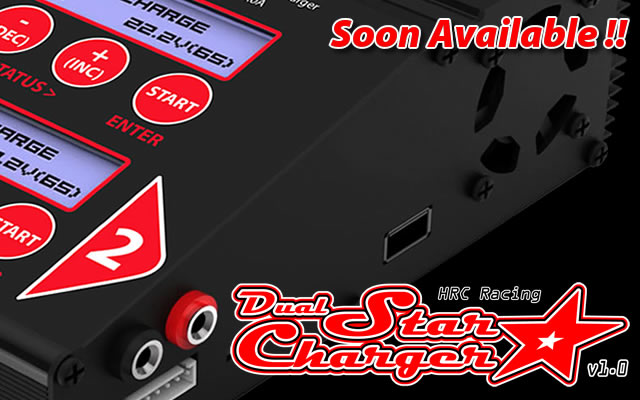 This charger will perfectly complete the current range of HRC Star Charger and Star-Lite Charger, with a powerful DUAL OUTPUT charger, which also includes the all-new LiHV battery mode, and a smart USB output for your smartphone or any other USB device.
Stay tuned for more information soon !