Team Magic Europe / HRC Racing Team Manager, Lionel Troyon will assist all Team Magic drivers and users during the ETS round 5 at Trencin in Slovakia.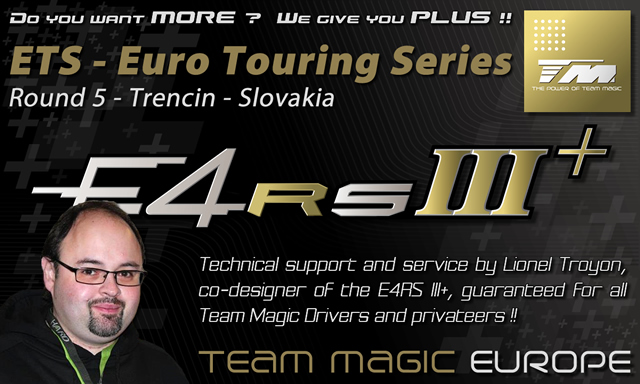 ————————-
Statement from Lionel Troyon – Team Magic Europe team manager:
I missed the two last ETS rounds in Spain and in Italy, due to intensive job on many new HRC Racing and Team Magic projects. As some of you know, I'm not only team manager, but also product designer and webdevelopper for HRC.
I'm really happy to come back in the pits to support Team Magic drivers for the two last ETS rounds at Hudy Arena / Trencin, in Slovakia and at Ettlingen, in Germany.
Racing is in my blood; can't wait to be there !
See you soon at the track 🙂
Lionel Troyon – Team Magic team manager.