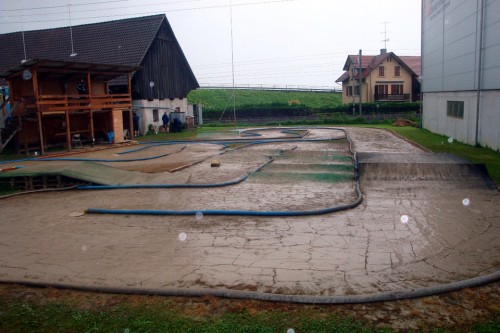 The 5th round Alpencup held in Altendorf, a pretty location near the lake Zurich. First time on dirt this year. Saturday was free practice under very hot sunny conditions. Track with low grip. The car worked great with the basic setup, i only added one shim to increase Antisquat. In the evening it rained a bit and i knew tomorrow it will be the same condition so i did some practice in the rain.
Sunday qualifications started dry. Missed TQ by 0.4sec. After qualifications we got hard rain but drivers and organisators decided to start the finals. I won the first one 6sec ahead.
Before we could start the second one, rain really beat down the track and organisators decided to stop the race and count by the qualy-ranking.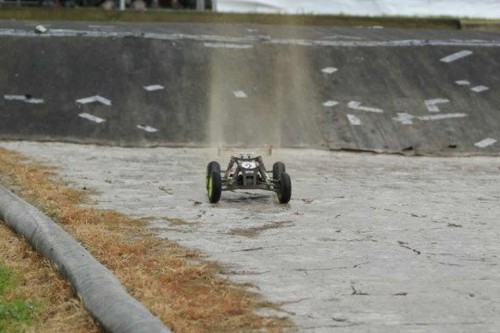 Final results 4WD Modified:
1. Peter Forster – Yokomo
2. Stefan Wüthrich – Associated / Novak
3. Adrian Müller – Schumacher