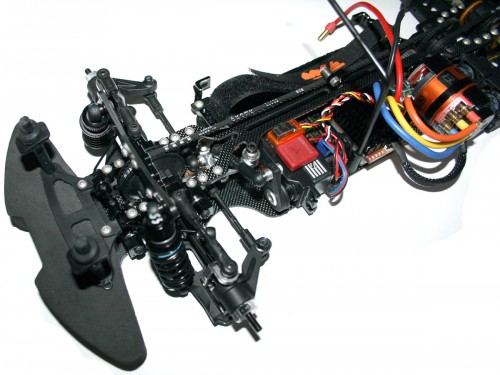 During a team HRC test session with Jordy Dubuis, Lionel Troyon set a new track record at the Modelltech Cars Club track, in Sion (Switzerland), in SIC ProStock configuration.
Older track record in this configuration was 7'824 since February, also set by Lionel during is SIC round 4 victory. New track record is now 7'715 !
Lionel used a Team Magic E4RS II with Kfactory 2.5 chassis and 2.3 upper deck, which allows less flex to maximize the tire's job.
You can find the full setup here.
——————————
UPDATE 11 November 2012:
Lionel just breaks is own lap record, and it's only the start of the winter season 😉
Due to help and collaboration from Walter Pollet-Villard, we tried new setup at local track of Sion with very good results.
New track record is now 7'668 in SRCCA SIC ProStock category.
New setup is here.