French ace Nicolas Schwendimann – 2013 French Champion – joins Team Magic / Team HRC to race the E4RS II EVO for 2014. Nicolas will also be a key-driver in the development of the car.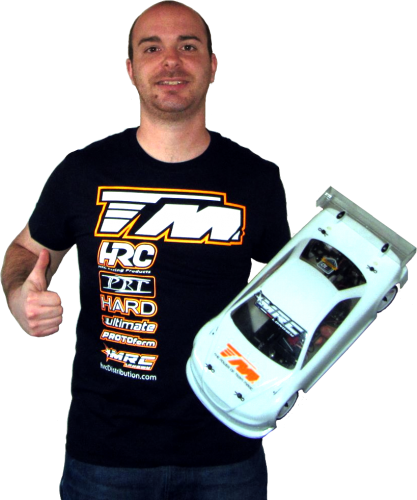 Welcome in the team Nicolas ! We are very pride and confident in our mutual colaboration for the next racing season !
Statement of Nicolas Schwendimann (English):
I am very glad to join Team Magic and HRC Distribution. It allows me to start the 2014 season "modified" category in the best conditions. And represent the brand during national and international races. I would also like to thank the Team for the seriousness and the trust they placed in me, particularly Lionel Troyon for his availability.
Original statement of Nicolas Schwendimann (French):
Je suis très heureux de rejoindre Team Magic et HRC Distribution. Cela me permet d'attaquer la saison 2014 en catégorie "modifié" dans les meilleurs conditions. Et ainsi de représenter la marque lors de compétitions nationales et internationales. Je tiens à remercier le Team pour le sérieux et la confiance qu'il m accorde, particulièrement Lionel Troyon pour sa disponibilité.