With his victory during the fourth round of French National Championship held at Tournefeuille (Toulouse), Hai Long Tran obtain a well deserved title of 2016 Stock French Champion !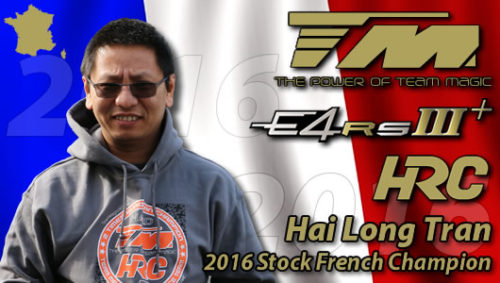 Hai won the first, second and fourth round of French Nationals, and is now assured to be crowned French Champion at the end of the season.
Congratulation Hai Long, well done !!