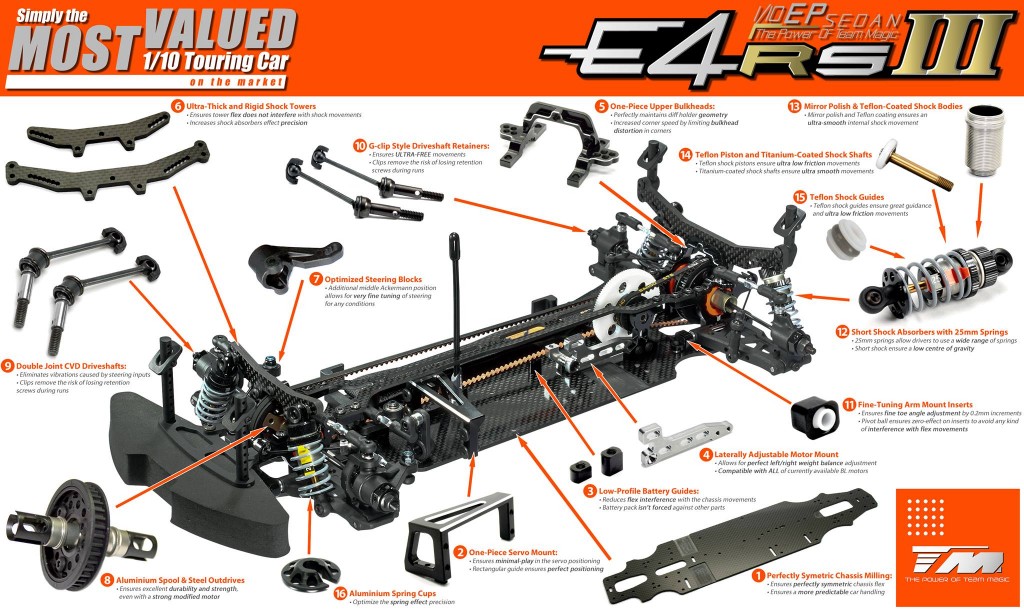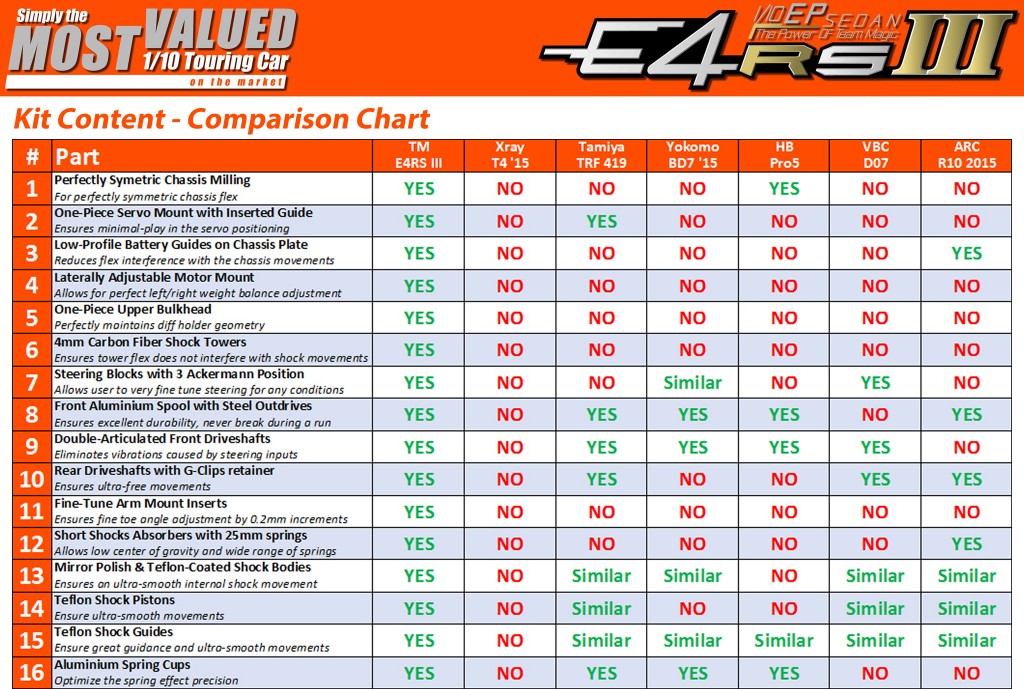 Who said the TM E4RS III is an expensive Touring Car ?
TM deeply compared his kit content with other ones, and the conclusion of his analyse is: the TM E4RS III is the most valued TC on the market.
Many included parts are optional only on other cars. Many TM technical solution are the most advanced ones, and some of them simply don't exist on other brands.
Please, take the time to compare what you get in the TM E4RS III kit with other cars on the market, and you will quickly understand that the E4RS III is less expensive than the others.