Team Magic also presented for the first time to the public and the press its all-new E6 III BES ARR 1/8 Monster Truck.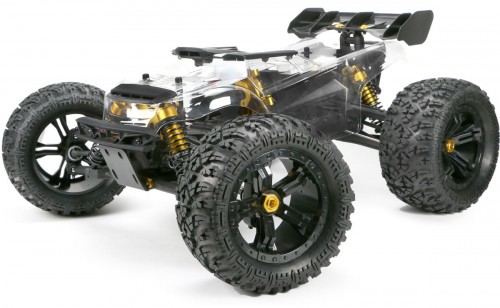 The E6 III BES is a "full option" ARR version (no electronics and no motor) of its very popular E6 III HX RTR Monster Truck in a very nice Black / Gold look.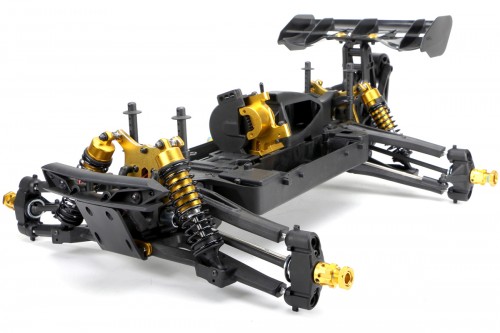 The BES features many Gold-anodised aluminium parts, like Front and Rear Shock Towers, Sliding Motor Mount, Primary Transmission Case, Dampers Shocks, Wheel Hex Adapters and Nuts, Wing Buttons, Suspensions Arm Mount Plates; and is also equiped with a Steel Central Diff Case and Steel Shock Pivot Balls.