HRC Racing is proud to introduce the "TSW" series of high quality machined Delrin spur gears.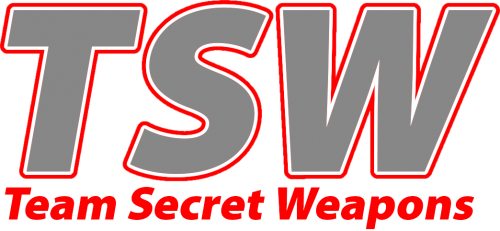 TSW products are Team Secret Weapons; tested, approved and used by our team drivers, and specially designed for the competition.
These spur gears, available in 48DP and 64DP, are machined with ultra precision in high quality Delrin for an extreme efficiency and ultra low friction.
Specially designed for the cars with 3 or 4 screws spur gear holder; compatible with almost all the 1/10 competition cars of the market.
48DP – TSW series Delrin Spur Gears:
HRC74872T    Spur Gear – 48DP – Low Friction Delrin – TSW – 72T
HRC74873T    Spur Gear – 48DP – Low Friction Delrin – TSW – 73T
HRC74874T    Spur Gear – 48DP – Low Friction Delrin – TSW – 74T
HRC74875T    Spur Gear – 48DP – Low Friction Delrin – TSW – 75T
HRC74876T    Spur Gear – 48DP – Low Friction Delrin – TSW – 76T
HRC74877T    Spur Gear – 48DP – Low Friction Delrin – TSW – 77T
HRC74878T    Spur Gear – 48DP – Low Friction Delrin – TSW – 78T
HRC74879T    Spur Gear – 48DP – Low Friction Delrin – TSW – 79T
HRC74880T    Spur Gear – 48DP – Low Friction Delrin – TSW – 80T
HRC74881T    Spur Gear – 48DP – Low Friction Delrin – TSW – 81T
HRC74882T    Spur Gear – 48DP – Low Friction Delrin – TSW – 82T
HRC74883T    Spur Gear – 48DP – Low Friction Delrin – TSW – 83T
HRC74884T    Spur Gear – 48DP – Low Friction Delrin – TSW – 84T
HRC74885T    Spur Gear – 48DP – Low Friction Delrin – TSW – 85T
HRC74886T    Spur Gear – 48DP – Low Friction Delrin – TSW – 86T
HRC74887T    Spur Gear – 48DP – Low Friction Delrin – TSW – 87T
HRC74888T    Spur Gear – 48DP – Low Friction Delrin – TSW – 88T
HRC74889T    Spur Gear – 48DP – Low Friction Delrin – TSW – 89T
HRC74890T    Spur Gear – 48DP – Low Friction Delrin – TSW – 90T
64DP – TSW series Delrin Spur Gears:
HRC76480T    Spur Gear – 64DP – Low Friction Delrin – TSW – 80T
HRC76484T    Spur Gear – 64DP – Low Friction Delrin – TSW – 84T
HRC76488T    Spur Gear – 64DP – Low Friction Delrin – TSW – 88T
HRC76492T    Spur Gear – 64DP – Low Friction Delrin – TSW – 92T
HRC76494T    Spur Gear – 64DP – Low Friction Delrin – TSW – 94T
HRC76496T    Spur Gear – 64DP – Low Friction Delrin – TSW – 96T
HRC76498T    Spur Gear – 64DP – Low Friction Delrin – TSW – 98T
HRC764100T    Spur Gear – 64DP – Low Friction Delrin – TSW – 100T
HRC764102T    Spur Gear – 64DP – Low Friction Delrin – TSW – 102T
HRC764104T    Spur Gear – 64DP – Low Friction Delrin – TSW – 104T
HRC764106T    Spur Gear – 64DP – Low Friction Delrin – TSW – 106T
HRC764108T    Spur Gear – 64DP – Low Friction Delrin – TSW – 108T
HRC764110T    Spur Gear – 64DP – Low Friction Delrin – TSW – 110T
HRC764112T    Spur Gear – 64DP – Low Friction Delrin – TSW – 112T
HRC764114T    Spur Gear – 64DP – Low Friction Delrin – TSW – 114T
HRC764116T    Spur Gear – 64DP – Low Friction Delrin – TSW – 116T
HRC764118T    Spur Gear – 64DP – Low Friction Delrin – TSW – 118T
HRC764120T    Spur Gear – 64DP – Low Friction Delrin – TSW – 120T