What a fantastic week-end for Team Magic at the 2016 French National Cup, held at Evry (near Paris) the past week-end !
In France, there are yearly two outdoor national titles in each categories. One by the French Championship, (5 races on 5 different track), and the second by the French National Cup, which is a single race.
In Modified category, Cyril N'Diaye obtained the pole position, while his teammates Thomas Vigneron (current leader of the French Championship) qualified his Team Magic E4RS III Plus on the second position, and Rémi Callens on height position.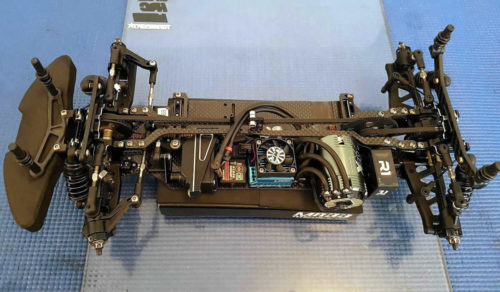 During the finales, Cyril and Thomas had a good fight and finished 1/2 and 2/1 during the 2 first finales. The third was decisive and Cyril maintained his position and won the race ! With Cyril TQ + Win, Thomas second, and Rémi fifth, we can say Team Magic dominates the category ! Great job to all TM drivers !
In 10.5, Aurélien Rivard entered the A-finale, while Yoann Bukowski obtained the pole position in B-main. Hard week-end for these two drivers.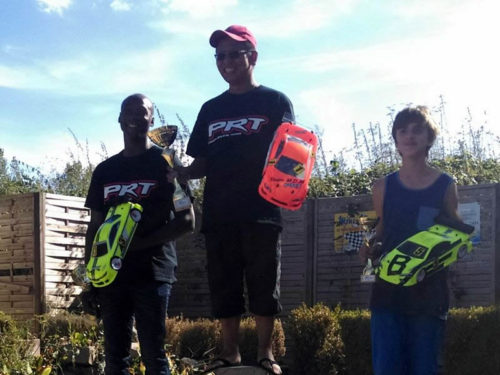 In 13.5 category, Hai Long Tran, who is already 2016 French National Champion (after 4 rounds only) confirmed his domination in France with a second title: Hai obtained the pole position and the overall win at the French National Cup, with his Team Magic E4RS III Plus. Great job !!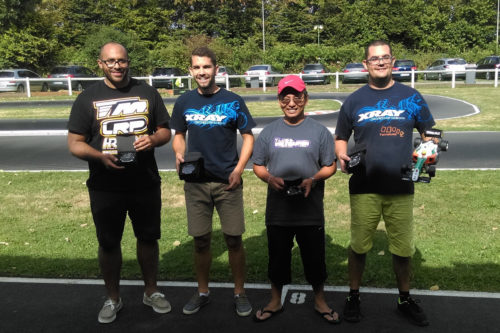 Overall Results – Modified:
1. Cyril N'Diaye – Team Magic E4RS III Plus / HRC Racing
2. Thomas Vigneron – Team Magic E4RS III Plus / HRC Racing
3. Hugo Ragaut
4. Mathieu Brière
5. Rémi Callens – Team Magic E4RS III Plus / HRC Racing
6. Ahmed Kerfati
7. Romain Picard
8. Walther Pollet-Villard
9. Jeremy Limoges
10. Manuel Wagner
Overall Results – 10.5:
1. Alexandre Duchet
2. Steve Favrelle
3. Arnaud Soulignac
4. Alexandre Kunkler
5. Pierre Delorme
6. Basile Concialdi
7. Jeremy Delalondre
8. Michael Jasmin
9. Aurélien Rivard – Team Magic E4RS III Plus / HRC Racing
10. Julien Jost
Overall Results – 13.5:
1. Hai-Long Tran – Team Magic E4RS III Plus
2. Eugène Orer
3. Briac Berthoud
4. Cédric Vigneron
5. Sébastien Gibert
6. William Pomarel
7. Cyril Menuge
8. Widy Gimard
9. Romain Sansano – Team Magic E4RS III Plus
10. Olivier Maspimby