Second round of MRC Winter Series at Longwy is in the books ! About 15 Team Magic drivers participated this event, which is one of the most popular series organised in France, with many drivers from France, Germany, Luxembourg and Belgium.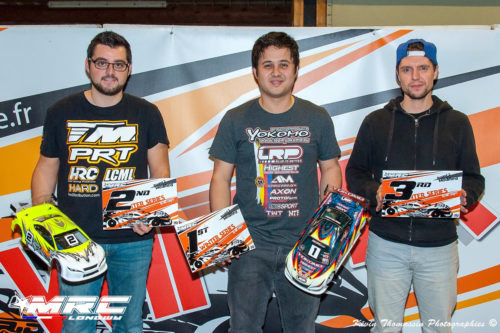 In Modified Category, French top driver and former Stock 10.5 European Champion Rémi Callens used new Team Magic springs for the first time, and qualified his E4RS III Plus on second place on the grid.
During the finales, Rémi finished on a very nice second place. This result is really great, as there are big names behind Rémi, like Loïc Jasmin or Olivier Bultynck and many others. And a second place just behind Ronald Volker – current European and World Champion, is a bit like a victory by being "the best of the others" !
Original Report from Rémi Callens:
After a horrible ETS week-end for me in Hrotovice, Czech Republic, I was in Longwy for the Winter Series round #3 with Christophe Loget. We arrived on Saturday for practices until the night. First run was ok, the car looked good and revealed a strong potential.
With Christophe, we were able to increase performances of the E4RS III+ to find a fast and easy to drive car. After 7 runs of practice, I was able to catch the third place (best 3 consecutives laps) behind Ronald Völker and Loic Jasmin.
On Sunday, qualifications and finals at the program. I won first qualification with an awesome car and thanks to the non-departure of Ronald. I finished second of the last two qualification runs behind Ronald, I was able to do the best lap each time but Ronald was more regular than me (best Ronald's lap : 11.1, Ronald's average : 11.2), I finished with 2.5 seconds behind him, not so bad then ! Car was another time incredible during all this qualification runs, I placed myself second on the grid for finals in front of Olivier Bultynck and Loic Jasmin.
In first final car was slower, certainly due to an increasing grip during break time practices. I didn't expected that and I could not try to follow Ronald. However the car was enough fast to insure the second place. In second final I did some changes, the car was easier to drive and faster than the previous final but Ronald was on top and I could not do anything more than follow him, I just could insure the second place again (another time best lap same as Ronald's best lap but less regular for me).
The last final was just awesome, the Team Magic was really on top. Two laps after the start Ronald crashed himself and I could take the lead in front of him ! During 10-11 laps I was able to resist him with an extreme pressure (5cm behind my rear bumper), unfortunatly I made a little mistake and Ronald was able to pass and won the last final, I finished second again behind him.
I am really proud of the evolution of the E4RSIII+ during this year, we can find good setups on asphalt tracks and now also on carpet tracks. The best is coming with a new car soon.
Thank you to Team Magic and PRT, I can fight again for the first places in a few months, and I'm sure next year will be great and full of good results for us !
Rémi Callens
Good job Rémi, you well managed your race and deserved this nice result !!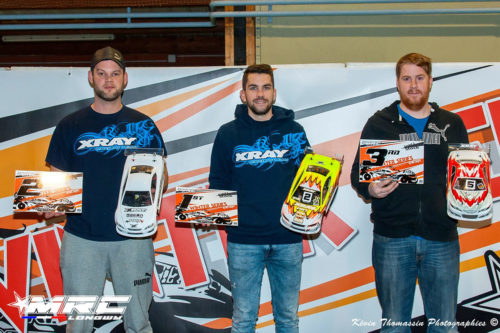 In 10.5 category, Jacques Libas obtained a nice third place on the grid after the three qualification rounds. Unfortunately, some chaotic starts in finale compromised his chance to figure one more time on the podium. Alexandre Duchet wins the race in front of Richard Volta, Gilles Choque, Alexander Becker in fourth and Jacques on the fifth place.
In 13.5 category, Carsten Neudeck and Luca Becker placed their Team Magic E4RS III Plus on second and third place on the podium, behind Andre Klink, good job !
Original Report from Luca Becker:
The car was very good and I scored good results during the qualification rounds.
In the Finals, I started P7 . I had luck the cars in front of me crashed and so I could pass them. After 5 Minutes, many overtakes later I finished P4. In the second final, I crashed after the start and it took a while to overtake the other cars, so at the end I finished P6. In the last final, the drivers in front of me crashed a lot so I could pass and keep them behind me (at this moment P2). Some minutes after the start, the 3rd car come nearer to me but I managed to let him behind me; so I finished P2 in this Final.
This provided me the overall third rank.
Good job Carsten and Luca !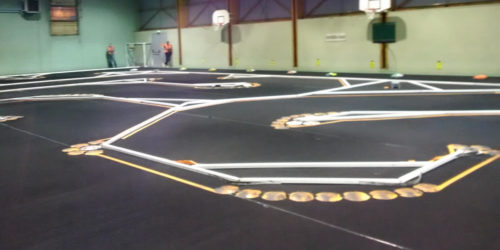 Overall Results – Modified:
A – 1. Ronald Völker
A – 2. Rémi Callens – Team Magic E4RS III Plus
A – 3. Loïc Jasmin
A – 4. Matthias Keding
A – 5. Nicolas Delisé
A – 6. Manuel Wagner
A – 7. Patrick Beck
A – 8. Olivier Bultynck
A – 9. Jonathan Gergen
A – 10. Sebastien Fender
B – 11. Laurent Libar – Team Magic E4RS III Plus
B – 12. Harald Hertel
B – 13. Sébastien Iafrate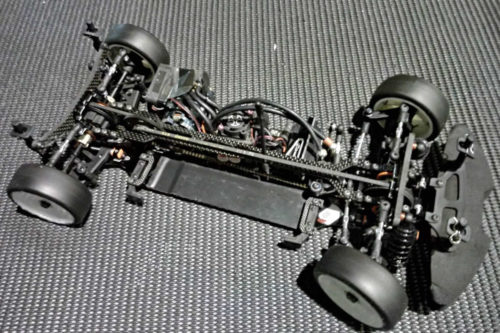 Overall Results – 10.5:
A – 1. Alexandre Duchet
A – 2. Richard Volta
A – 3. Gilles Choque
A – 4. Alexander Becker
A – 5. Jacques Libar – Team Magic E4RS III Plus
A – 6. Joe Streff
A – 7. Dirk Rischard
A – 8. Thomas Stenger
A – 9. Marc Schilling
A – 10. Majuran Tharmalingam
B – 11. Yoann Bukowski
B – 12. Nicolas Schwendimann – Team Magic E4RS III Plus
B – 13. Jérémy Clavey – Team Magic E4RS III Plus
B – 14. Laurent Mille
B – 15. Stefan Rommens – Team Magic E4RS III Plus
B – 16. Mathieu Picaude – Team Magic E4RS III Plus
B – 17. Aurelien Rivard
B – 18. Patrick Beltrallo
B – 19. Dejan Schoenfeld – Team Magic E4RS III Plus
B – 20. Nicolas Lemoine
C – 21. Daniel Steinlen
C – 22. Steve Traufler
C – 23. Jacky Mannes
C – 24. Christophe Choque
C – 25. Christophe Loget – Team Magic E4RS III Plus
C – 26. Jean-Baptiste Janssens
C – 27. Marcel Dubru
C – 28. Yannis Alexandre Faivre
C – 29. Garbi Patrick
C – 30. Kevin Thomassin
D – 31. Arnaud Brassart
D – 32. Germain Geyer
D – 33. Fabrice Gottscheck
D – 34. Laurent Treis
D – 35. Xavier Debroye
D – 36. Eric Schaal
D – 37. Stefan Calbrecht
D – 38. Christophe Deliege
D – 39. Paul Volckaert
D – 40. Frederic Vallejo
D – 41. Gerry Kimmel
D – 42. Göschl Christian
D – 43. Julien Bec
D – 44. Raphaël Chovet
D – 45. Steve Hacquard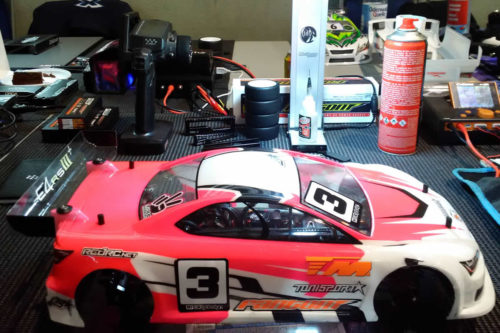 Overall Results – 13.5:
A – 1. Andre Klink
A – 2. Carsten Neudeck – Team-Magic E4RS3 Plus
A – 3. Luca Becker – Team-Magic E4RS3 Plus
A – 4. David Moysan
A – 5. Jörg Mayers
A – 6. Hai Long Tran
A – 7. Jannick Rommens
A – 8. Michael Ribault
A – 9. David Kottus
A – 10. Eugene Orer
B – 11. Dustin Falk
B – 12. Brice Deliege
B – 13. Rudy Amaral – Team-Magic E4RS3 Plus
B – 14. Garbi Julian – Team-Magic E4RS3 Plus
B – 15. Steve Bernar
B – 16. Pasquale Amato
B – 17. Cyril Menuge
B – 18. Théo Francois
B – 19. Philippe Nemec
B – 20. Bertrand Amory
C – 21. Andreas Hecker
C – 22. Jeremy Ribault
C – 23. Nicolas Vallejo
C – 24. Paulo Conde
C – 25. Dryss Faivre
C – 26. Paulo Ricardo
C – 27. Christophe Bach
C – 28. Vincent Nonnenmacher
C – 29. Rui Nogueira
C – 30. Sebastien Ribault