The Team Magic E5 HX Racing Monster invasion is on the way ! Pre-order now to get one of the first batch !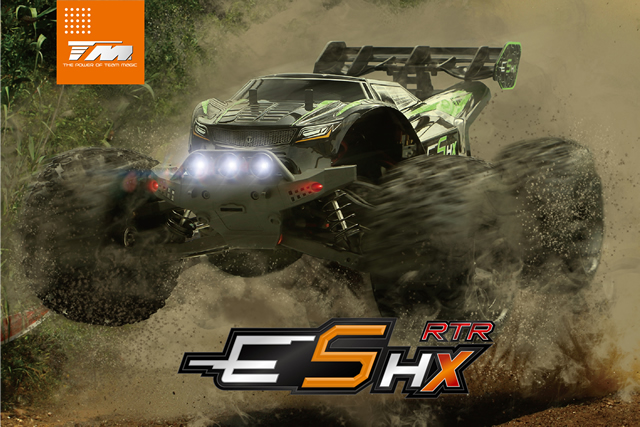 Team Magic is very proud to announce the soon release of the E5 HX Racing Monster RTR, presented at Nuremberg Toy Fair (1~6 February).
This 1/10 Racing Monster is a declination of the extremely popular E5 MT released 6 months ago.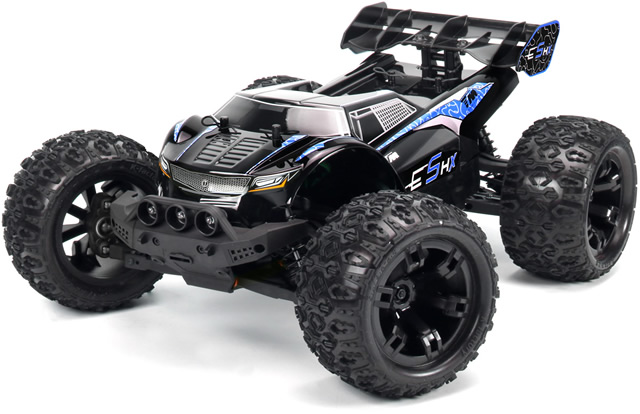 Available in four body colours, with a 7 LEDs system installed (5 front, 2 rear) and a over-sized rear wing, this Racing Monster is the new benchmark of the 1/10 "high performance bashing" market.
E5 1/10 Monster Truck Main Features:
E5 Chassis Basis
RTR factory assembled
Powerful Hobbywing Brushless motor and ESC
Savöx original waterproof servo
Suitable for 2S~3S batteries
Fully ball raced transmission
Fully adjustable suspensions
Adjustable Turnbuckles
H.A.R.D. 2.4gHz Radio System
7 LEDs System included
New E5 HX Body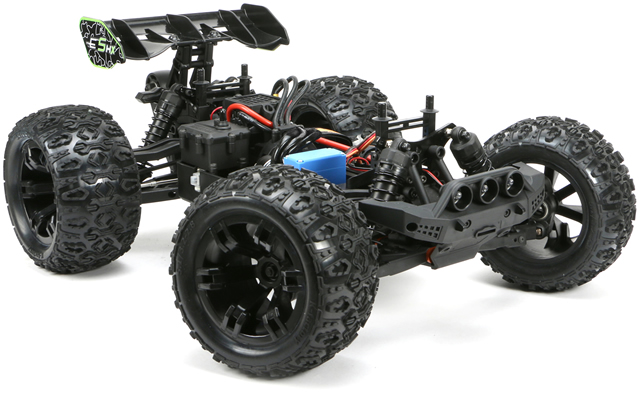 TM510003B – 1/10 Racing Monster – E5 HX RTR – Brusless – Black & Blue Body
TM510003G – 1/10 Racing Monster – E5 HX RTR – Brusless – Black & Green Body
TM510003O – 1/10 Racing Monster – E5 HX RTR – Brusless – Black & Orange Body
TM510003R – 1/10 Racing Monster – E5 HX RTR – Brusless – Black & Red Body
Available in March