Team Magic dutch drivers Rob Janssen and Richard Arts participated to the round 4 of MRC Vianen cup, in Netherlands.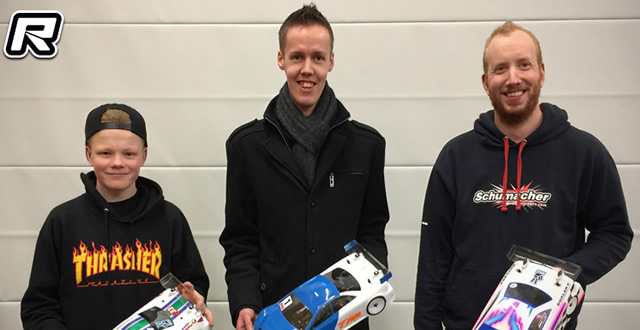 Rob Janssen, with a setup update after ETS in Germany, which was a nice opportunity to talk about setups between all the TM drivers, dominated the fourth and last round of MRC Vianen cup, with a solid TQ and win, which provided him the overall season title.
Nice job Rob !!
Original report from Rob Janssen:
Last weekend we had the 4th round of the MRC cup here in the Neterlands.
With some improvements made on the car and set-up at last ETS in Germany I felt very confident going into this race.
As from first qualification it was clear I had a good pace. In second round I did an almost equal TQ time.
In all three finals it was a easy win for me as Robert Krens, the second car behind me, was never close enough by to make a move. In fact i drove away of him and the rest of the field each run which made it a easy win for me at this race.
With securing the win in this race I also secured the title of the indoor season here.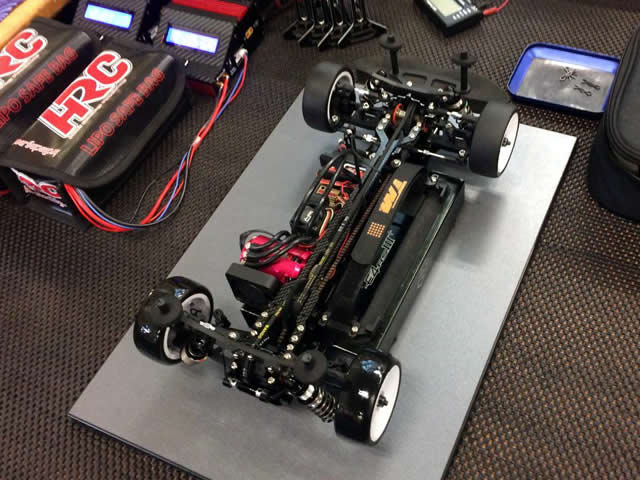 Overall Result:
A – 1. Rob Janssen Team Magic E4RS III Plus
A – 2. Robert Krens
A – 3. Florian Joos
A – 4. Richard Arts Team Magic E4RS III Plus
A – 5. Michel Peterse
A – 6. Ronald Arts
A – 7. Dave Lunenburg
A – 8. Eric Mulder
B – 9. Jan Kraanen
B – 10. Martijn Spaans
B – 11. Nico Beijerbacht
B – 12. Jari van de Wal
B – 13. Maarten Coenen
B – 14. Axel Kleingeld
B – 15. Bert Geurts
B – 16. Nick Nerrings
C – 17. Jan van Goor
C – 18. Roel Jongenelis
C – 19. Jeroen de Bont
C – 20. Marco van Leeuwen
C – 21. Jaco Bouman