The first round of Belgian National was held this week-end at Vosselaar, on the carpet track of the GTM RC Club.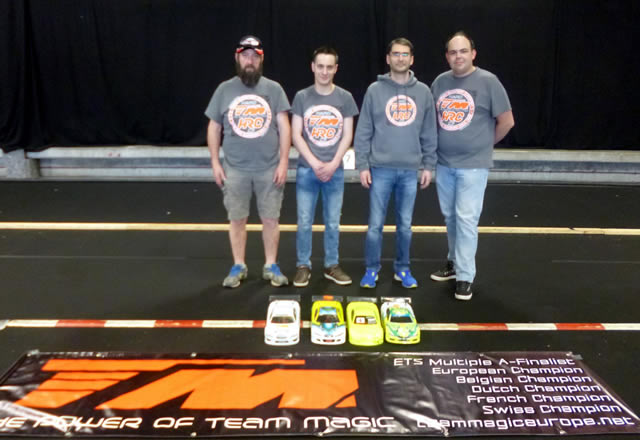 Team Magic drivers, Stefan and Jannick Rommens, Pasquinel Neys and Christophe Libeer participated this race with their E4RS III Plus.
In Stock Category, Stefan finished third on the podium, behind Vincent Van Gansen and Florian Joos, while Pasquinel Neys finished 4th and Christophe Libeer, who had problems with his set of tires, 9th.
Original Report from Stefan Rommens:
In the first qualification, I started in the first position, all went well until the fourteenth round when my car made a tumbling and I became third behind Vincent who finished first and Florian second. During the other qualification rounds I also ended on the third place. So, I had to start the finals on this place.
Final 1: I started the race on the third position but Vincent and Florian were faster so I kept riding on the this position and finished third after Vincent and Florian.
Final 2: Vincent drove away and Florin and me have been able to pass him… but, due to of a piece of tape on the circuit, my car slipped and tumbled, but I got my car back on track and could stay on third place, behind Vincent and Florian again.
Final3: In the last final I had to start second because as Vincent already won the race and didn't started the third final. Florian and I took the lead of the race and finished on this order. This time my car was really good to drive.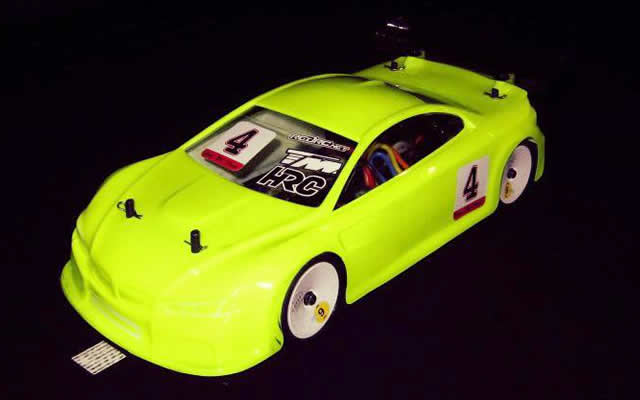 Original Report from Pasquinel Neys:
Today the first round of the Belgian Nationals was held at the very technical track of GTM RC. I qualified 4th in the stock category and finished 4th after some intense racing . My TM car made good progress during the weekend and the handling was superb. Congrats to my team mate Stefan Rommens for taking third place. I want to say thank you to all my pit buddy's and my sponsors HRC Distribution / Team Magic Europe for the support. Next up: outdoor racing, finally!!!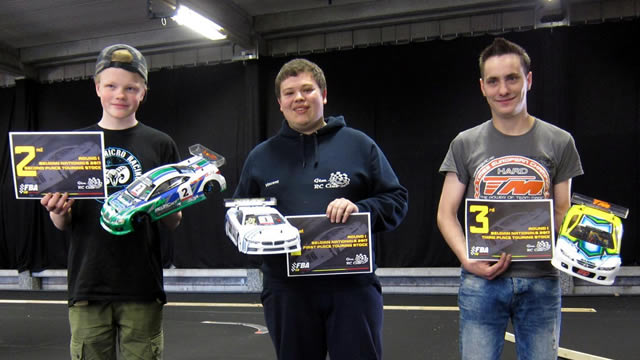 Overall Results Stock Category
A – 1. Vincent Van Gansen
A – 2. Florian Joos
A – 3. Stefan Rommens – Team Magic E4RS III Plus
A – 4. Pasquinel Neys – Team Magic E4RS III Plus
A – 5. Tokke Adams
A – 6. Christophe Charlier
A – 7. Sonny Vandenborre
A – 8. Mathias Van Laere
A – 9. Christophe Libeer – Team Magic E4RS III Plus
A – 10. Sergio Prodi
B – 11. Stef Verbist
B – 12. Stuart Gates
B – 13. Sylvain Brunet
In Modified Category, Mitchel Van Es wins the race followed by Athan de Witte and Nicolas Délisé.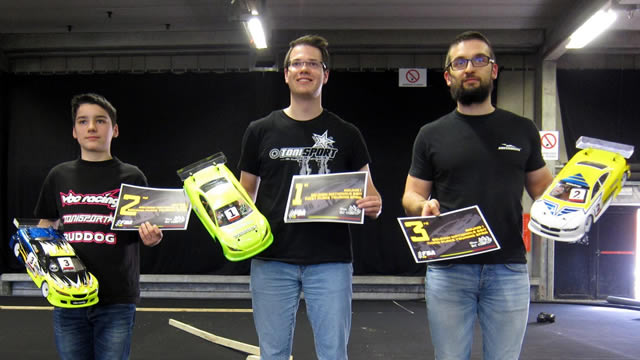 Overall Results Modified Category:
A – 1. Mitchell Van Es
A – 2. Athan De Witte
A – 3. Nicolas Delisé
A – 4. Rico Claeys
A – 5. Steve Lambrechts
A – 6. Thomas Stockman
A – 7. Robby Engelen
A – 8. Dimitri De Baeker
A – 9. Liam Van De Wouwer
A – 10. Géry Ledocq
B – 11. Pascal Delferiere
B – 12. Eric Denolf
B – 13. Kevin Van Merode
In Roockie Category, the young  Alexander Van Gansen wins the race in front of veterans Herman Van Gansen and Rony Claeys.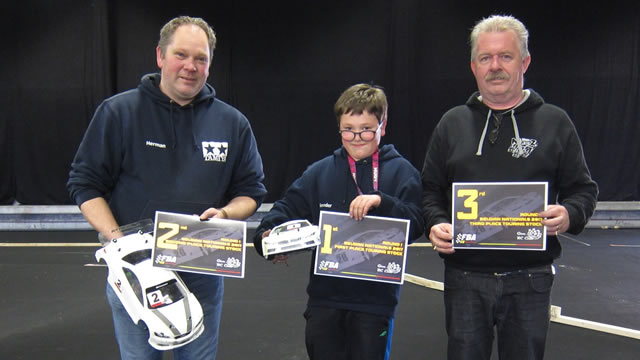 Overall Results Rookie Category:
A – 1. Alexander Van Gansen
A – 2. Herman Van Gansen
A – 3. Rony Claeys
A – 4. Luc Wauters
A – 5. Marc Joosens
A – 6. Thomas Roosen
In Formula 1 Category, Florian Joos finished on frist place, in front of Nicolas Delisé and Bjorn Frederickx.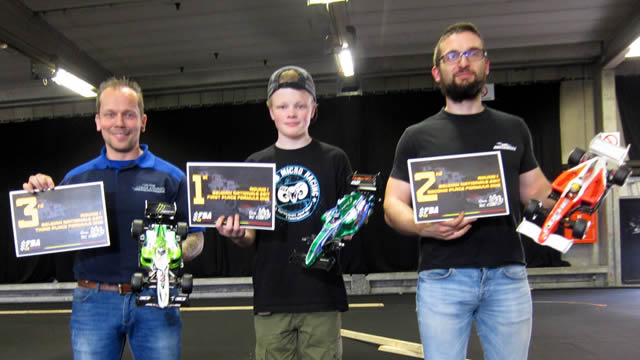 Overall Results Formula 1 Category:
A – 1. Florian Joos
A – 2. Nicolas Delisé
A – 3. Bjorn Frederickx
A – 4. Karl Van Camp
A – 5. Frans Engelen
A – 6. Jannick Rommens
A – 7. Kris Vanbleu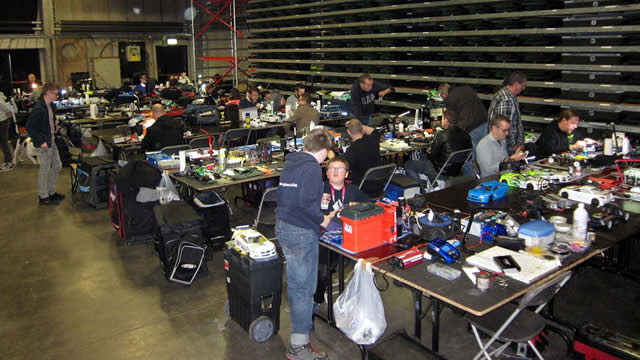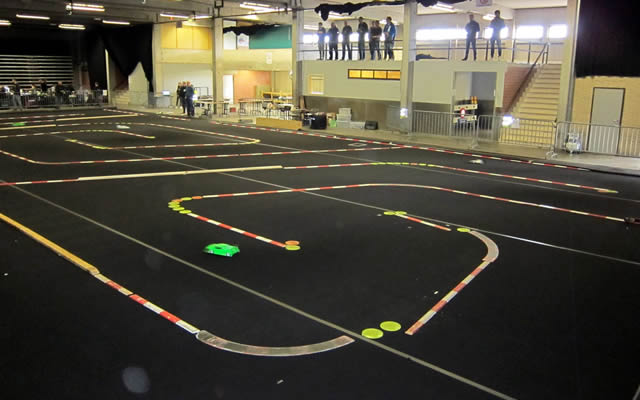 Thanks to TM drivers and GTM RC Club for the pictures.