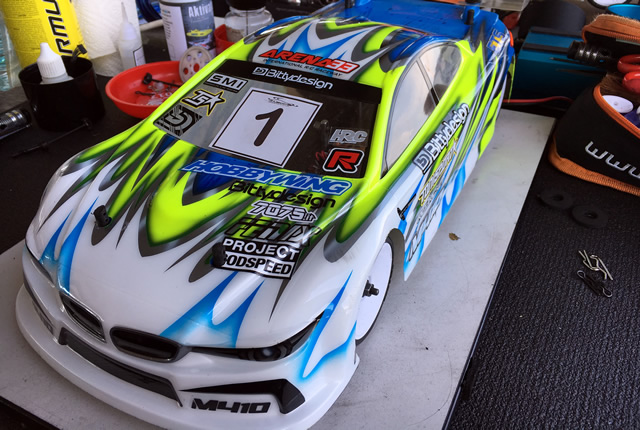 Report by Jacques Libar:
We had our first championship round at my local club in Luxembourg, the LMCC.
On saturday was perfect weather, sunshine with 32 degrees and a perfect track. My team mate Luca Becker, Jérémy Clavey started in Stock and me in modified so we had some nice practice. After different setup changes and tests on Luca's car his car feels quite good. I started with my setup of the last ETS in Italy, it felt quite fast with a fastest laptime of 19,0 s in modified.
On sunday the weather was realy good but too hot for the tires. Meanwhile the first qualification started and for me directly a DNF because of a broken rear cardan. In stock Jérémy Clavey made a 2nd fastest time followed by Luca Becker in 4th. In the second qualy heat were no changes in stock but in modified I TQ that round with one lap in front of the rest of the field. The third I was on a better run but again DNF after 4 min. So for the finals Jérémy startet in the 2nd spot, Luca in 4th and I from TQ in modified.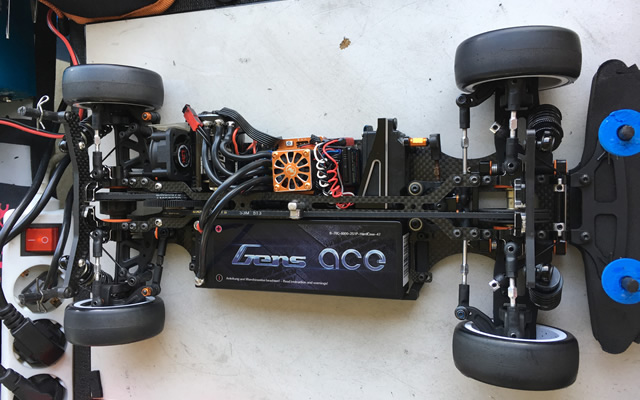 The finals were very hot. In the first final I secured from my TQ spot the first win. In Stock Jérémy 2nd and Luca 3rd. In the 2nd final I had after 4:30 min a heat cut of but still managed to win that final. In Stock almost the same Jérémy 2nd again and Luca 4th this time. For the last final I decided to change my parameters on the ESC to cool it down. On the track I felt almost no difference but this time after 3:45 shut down again. somebody put it off on and it worked again and I secured the 3rd win. In Stock Jérémy again 2nd but Luca's tires worn out and he ended P5. Everybody had problems with tires because oft he hot track conditions.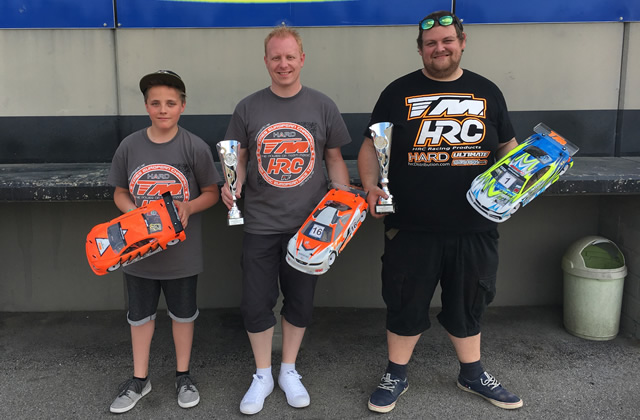 The end result was so: Me on 1st in modified, Jérémy on P2 and Luca on P4 in stock.