HRC Distribution will now distribute the EZpower Racing LiPo batteries.
EZpower is now a MAJOR BRAND in Racing LiPo Batteries, with a World Champion  title and many National, ETS and TITC winner titles.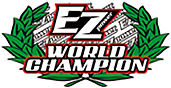 EZpower also recently made the buzz in the RC racing scene by signing current World Champion and multi EOS / ETS / TITC winner Bruno Coelho. The young star already won two major titles with his EZpower Batteries (ETS in Germany and TITC in Thailand).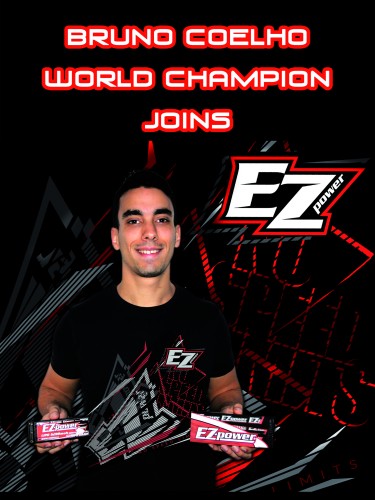 EZpower – 2S Standard – Hard Case:
EZP5700/2   LiPo 2S – 7.4V 5700mAh 50C/100C – EFRA LEGAL – 4mm Plug
EZP6200/2   LiPo 2S – 7.4V 6200mAh 60C/120C – EFRA LEGAL – 4mm Plug
EZP7200/2   LiPo 2S – 7.4V 7200mAh 70C/140C – EFRA LEGAL – 4mm Plug
EZpower – 2S Shorty – Hard Case:
EZP4600/2SH   LiPo 2S – 7.4V 4600mAh 70C/140C – EFRA LEGAL – 4mm Plug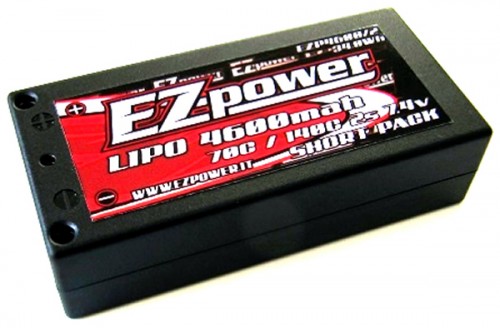 EZpower – 2S Saddle – Hard Case:
EZP6000/SDL   LiPo 2S – 7.4V 6000mAh 60C/120C – EFRA LEGAL – 4mm Plug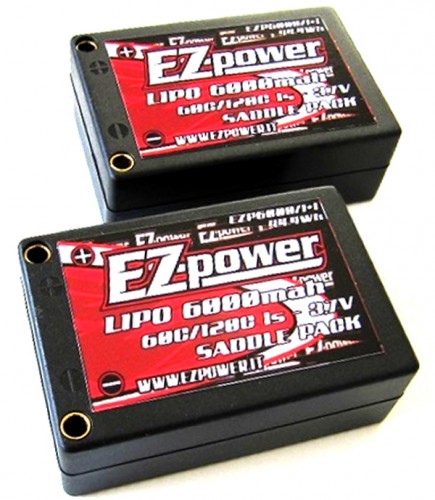 EZpower – 1S – Hard Case:
EZP6600/1   LiPo 1S – 3.7V 6600mAh 70C/140C – EFRA LEGAL – 4mm Plug
EZpower – 4S – Hard Case:
EZP6400/4-T   LiPo 4S – 14.8V 6400mAh 60C – Ultra T Plug