4th Round of the Alpencup series held in Singen, Germany. The track had much highspeed sections and lot of traction due to Astro-Turf. HRC Team Driver Stefan Wüthtich dominates the entire racing week-end with his Novak Powered Team Associated B44.1 !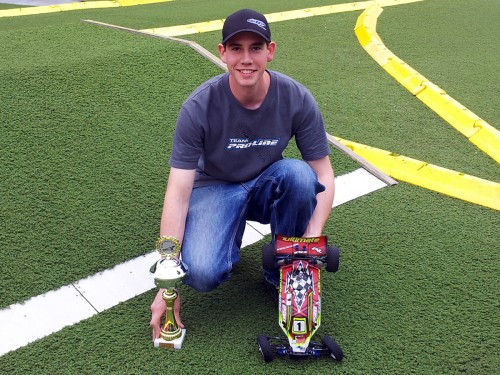 Saturday Training & Qualifications:
The car worked nice only changing the tires from Minipin to Minispike, running a 4 turn wasn't even a problem for setup and transmission. We had dry conditions during the whole day.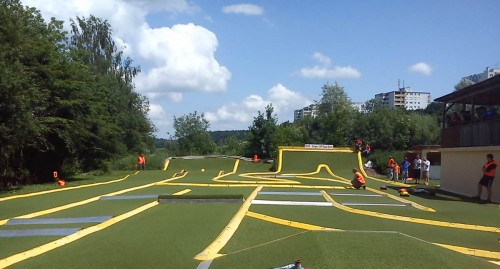 Sunday Qualifications / Finals:
Rain at the morning made the track slippery, had to glue the same tires with softer inserts, worked good. Set a fastest lap overall of 24.2 and TQ.
Qualification Results:
1. Stefan Wüthrich – Team Associated B44.1 / Novak
2. Marc Bäumler – Kyosho
3. Milan Steiner – Durango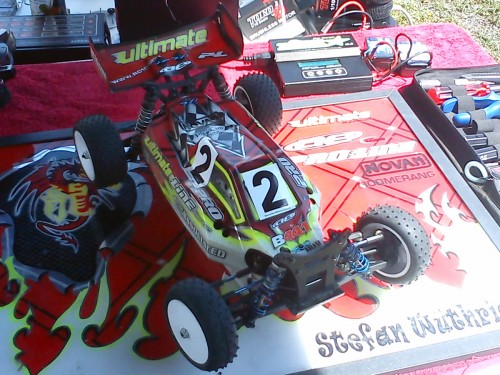 Finales:
The track got dry over mid-day, grip was even higher than yesterday, so i have to change swaybar and tyrecut settings after a mistaking first final.
Final Results:
1. Stefan Wüthrich – Team Associated B44.1 / Novak
2. Milan Steiner – Durango
3. Marc Bäumler – Kyosho
4. Philippe Weber – Durango
5. Tamar Schäfer – Caster