Team Magic releases a E5 rear wing set, to allow E5 owners to install the E5HX rear wing on their standard E5 Monster Truck.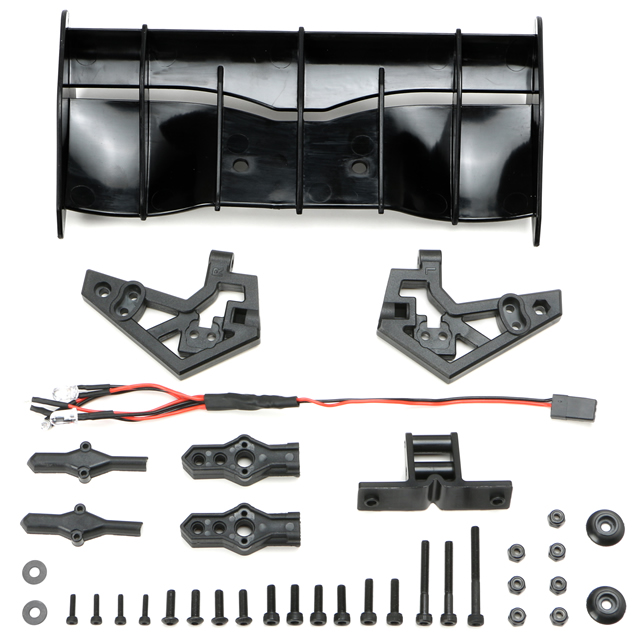 The set includes the wing, the wing mount, two LEDs and their support, and all the necessary hardware.
TM510191 – E5 / E5HX – Rear Wing Set
Available now !