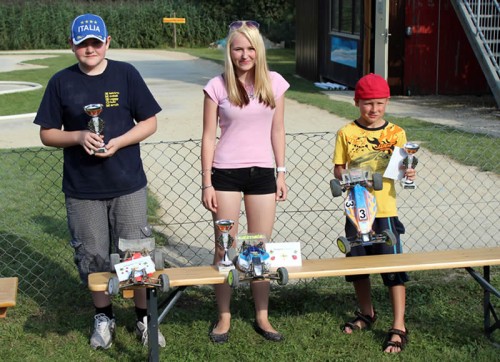 Saturday the track was slippy and Sina started with winning 1 of 3 qualifyings. Sina Zbinden decided to change her setup sunday morning to get some more performance.
Sina started in 2nd place behind pole setter Silvan Ryner who won the first out of three finals. During the following final the things changed and Sina was able to pass the goal flag first. In 3rd final Sina get the lead early and showed the guys how fast a woman can be on track.
Overall Result – Standard:
1. Sina Zbinden – Team Associated B4.1 / ProLine
2. Silvan Ryner
3. Timmi Hänggi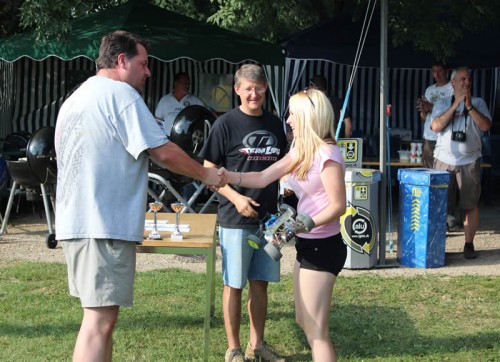 By winning the 4th round of the swiss nationals Sina is the first woman who was able to take a national offroad title.