It's done ! Théo Francois the young pilot from Team Gb-jets, won the MRC Winter series in France on Rookie category after only 4 races on the 5.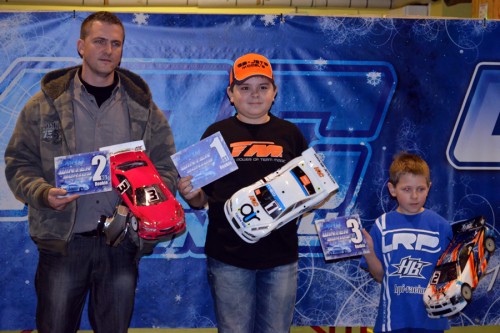 After the 4th round of this challenge he has trusted all the records !
-23 victories on 24 races
-Lap record on : 15″031
-19 laps on 5'02"
The Team Magic E4RS2 Evo was perfect and very fast. Théo the Protoform R9R body to get a high steering response .
A new driver, Geoffrey GOLE obtained the second place for his first race also with a Team Magic E4RS II EVO.  The Gb-jets Team placed 2 Team Magic on the podium and a third one at the fifth place.
For the last round on february, Théo Francois will go on superstock catégory and will leave the rookie category as he won already the Winter Series . The other pilots are very happy because now they will have a chance to win !