Many Team Magic drivers participated to the thrid round of the MRC Longwy Winter Series at Longwy, north of France.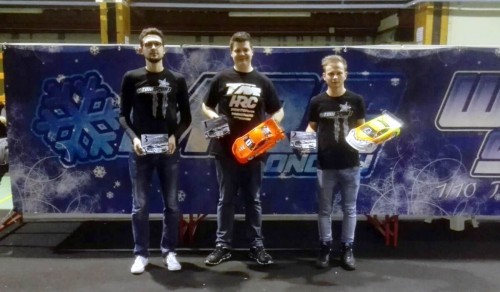 In the most popular 10.5 Stock category, Philipp Walleser, winner of the round 2 of the Winter Series and very motivated to renew his performance, obtained the pole position while his teammates Aurélien Rivard and Dejan Schoenfeld also entered the A-final. Philipp won the two first final runs and obtained the overall victory, followed by Jan Bickendorf and Jeremy Delalondre.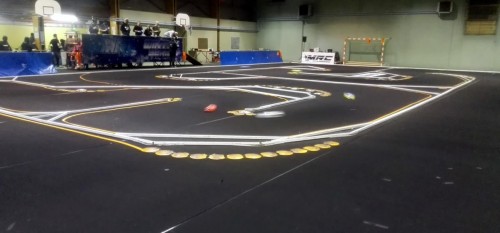 In Modified category, Cyril N'Diaye obtained the 3rd place on the grid, behind Loïc Jasmin and Lucas Urbain, while his teammate Rémi Callens obtained the fifht place. During the finals, Cyril finished on the overall second position, between Loic Jasmin – overall winner – and Lucas Urbain third. Rémi finished on the sixth place.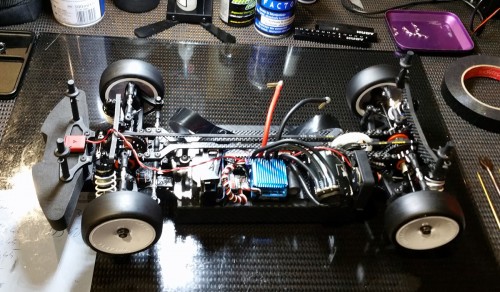 In Superstock 13.5 category, Théo François finished fourth; same ranking for Marina Baczkiewicz in Rookie Category.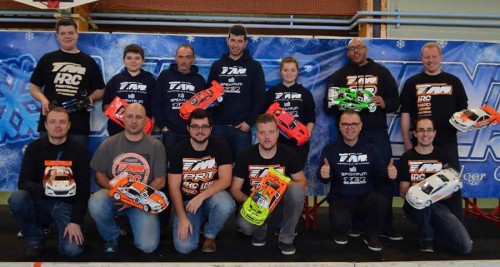 Great team result, with one Pole and Victory for Philipp in Stock 10.5, and second place for Cyril in Modified, and nice places for all the E4RS III+ users.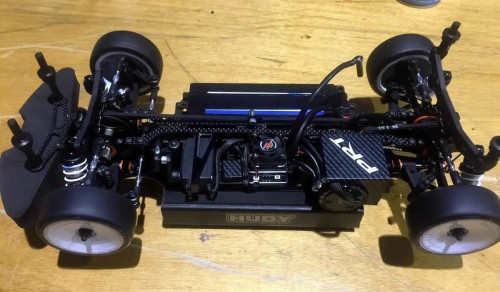 Modified Final Ranking:
1. Loic Jasmin
2. Cyril N'diaye – Team Magic E4RS III+ / HRC Racing
3. Lucas Urbain
4. Olivier Bultynck
5. Hugo Ragaut
6. Rémi Callens – Team Magic E4RS III+ / HRC Racing
7. Valentin Lehmann
8. Jonathan Gergen
9. Géry Ledocq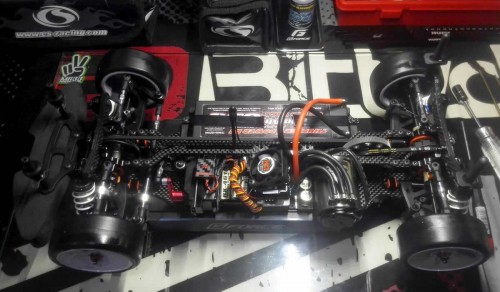 Stock 10.5 Final Ranking:
1. Philipp Walleser – Team Magic E4RS III+ / HRC Racing
2. Jan Bickendorf
3. Jeremy Delalondre
4. Joe Streff
5. Jacques Libar
6. Richard Volta
7. Dirk Rischard
8. Aurelien Rivard – Team Magic E4RS III+ / HRC Racing
9. Dejan Schoenfeld – Team Magic E4RS III+ / HRC Racing
10. Nicolas Lemoine
11. Marc Schilling
12. Gilles Choque
13. Carsten Neudeck – Team Magic E4RS III+ / HRC Racing
14. Jacky Mannes
15. Patrick Beltrallo
16. Jérémy Clavey – Team Magic E4RS III+ / HRC Racing
17. Jeremy Deram
18. Anthony Rollier
19. Mathieu Picaude – Team Magic E4RS III+ / HRC Racing
20. Nicolas Brioso
21. Guillaume Guffroy
22. Stefan Rommens
23. Yannis Alexandre Faivre
24. Paul Volckaert
25. Gilles Hendrickx – Team Magic E4RS III+
26. Hai Long Tram – Team Magic E4RS III+
27. Laurent Treis
28. Marcel Dubru
29. Gerry Kimmel
30. Eric Schaal
31. Maxime Lazarz
32. Jordan Sanchez
33. Jean Michel Ajdnik
34. Christophe Lefebvre
35. Philippe Nemec
36. Sébastien Iafrate
37. Arnaud Brassart
38. Henri Mannes
39. Pascal Fourez
40. Laurent Urbes
41. Michael Ribault
42. Steve Hacquard
43. Christophe Deliege
44. Julien Bec
45. Raphaël Chovet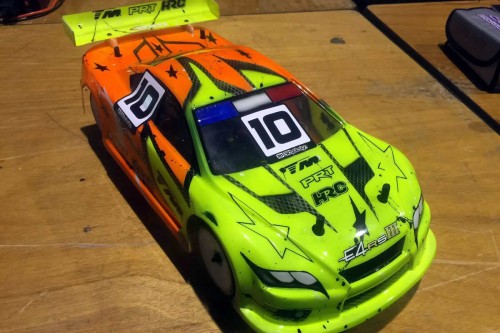 SuperStock 13.5 Final Ranking:
1. Patrick Garbi
2. Ludovic Olivier
3. Luca Becker
4. Théo François – Team Magic E4RSIII+
5. Sylvain Blicq
6. Bertrand Amory
7. Eugene Orer
8. Sebastien Huge
9. William Pomarel
10. David Dupenloup
11. Paulo Conde
12. Andreas Hecker
13. Jeremy Ribault
14. Denis Kochendoerfer
15. Paulo Ricardo – Team Magic E4RSIII+
16. Sebastien Ribault
17. Christophe Bach
18. Sebastien Loridan
19. Yves Dury
20. Julian Garbi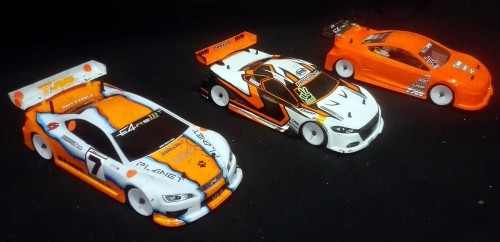 Rookie Final Ranking:
1. Dryss Faivre
2. Julian Garbi
3. Raphaël Brassart
4. Marina Baczkiewicz – Team Magic E4RS III+
5. Prescilia Melacotte
6. Frederic Hendrickx
7. Constantin Gabant – Team Magic E4RS III+
8. Ludovic Zilio
9. Ludovic Hoffalt