The third round of Indoor French Championship was held at Thiez, east of France, during a snowy week-end near the french Alps mountains.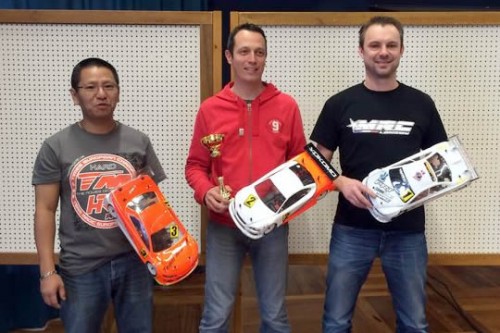 In 13.5 category, Laurent Desperries made the TQ with his Team Magic E4RS III, followed by Guillaume Desbois and Hai Long Tran, also on a Team Magic.
In the finales, Laurent had some difficult runs and let the victory in the hands of Guillaume, while Hai completed the podium.
Overal Result:
1. Guillaume Desbois
2. Laurent Desperries – Team Magic E4RS III
3. Hai Long Tran – Team Magic E4RS III
4. Eugène Orer
5. Raphael Lee
6. Hubert Puech
7. William Pomarel
8. Steivan Tarreau
9. Samuel Verdan
10. Sylvain Lammaing